The 2014 Tournament of Champions at JQH Arena in Springfield, MO starts in a week! Willard and Kickapoo will take on six other top teams arriving from around the country. Hurry and reserve your tickets now by calling 1-888-476-7849. Brackets have just been released…check them out below!
Tournament of Champions Information:
Game Times:
Thursday, January 16: 5:00, 6:30, 8:00, and 9:30
Friday, January 17: 5:00, 6:30, 8:00, and 9:30
Saturday, January 18: 4:00, 5:30, 7:00, and 8:30.
Doors open 1 hour prior to first game.
2014 Tournament of Champions Springfield MO
We hope you can attend the Tournament of Champions at JQH Arena. Come see why this is the #1 attended high school basketball tournament in America! Choose your favorite team and get out there and cheer them on!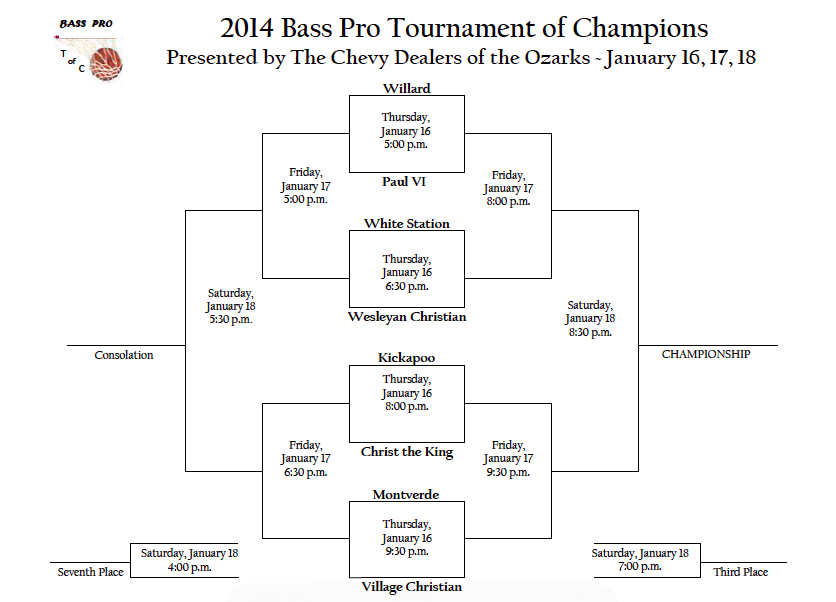 If You are planning get medicaments online, now may be the best moment to do so. You can get drugs from the comfort of your desktop. Let's talk about other drugs you can buy from the Web. If you're concerned about sexual dysfunction, you have to study about levitra 20mg price. Currently many patients search for the exact phrase levitra 20mg on Google. (Read more levitra 20 mg). Most folk perchance think the efficacy of Kamagra is well documented. As a rule, this may turn on high blood stress, kidney disease, or a venous leak. What medication is suitable for erectile malfunction? The highly first thing you must be sure that when you buy drugs like Kamagra online, you get real physic. Many of the web-sites offer potentially perilous fakes.