Spring is here and that means drive-in movie theaters near Springfield, MO are about to open!
There aren't many things that beat packing up the family, the four legged ones too, and heading to the drive-in movie theatre for a double feature. You will find many locals with their lawn chairs, coolers with non alcoholic beverages (might I add), relaxing and enjoying the latest box office hits.
Our local drive-in movie theatres:
Sunset Drive-In Theatre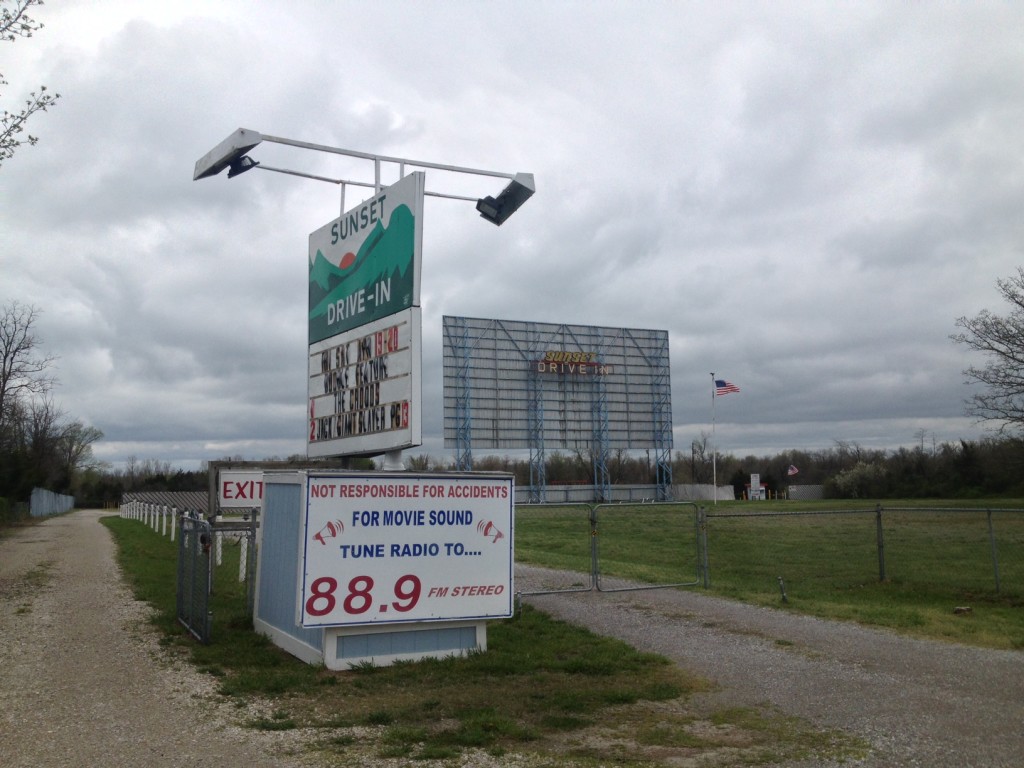 1601 E Church St., Aurora, Mo 65605
(417) 678-6609
Admission: $7.00 per person, 6 and Under Free
Opens March 29th
17231 Old 66 Boulevard, Carthage, MO 64836
(417) 359-5959
Admission: Ages 13 and older – $7.00, Ages 6-12 – $3.00, Ages 5 and under are Free
Opens April 4th
Sadly, Owen Drive-In in Seymour, MO will not open for the 2014 season.
Drive-in theaters are becoming a thing of the past… who knows, this may be one of the last summers that we can enjoy an outdoor feature presentation. So, grab the kids or a date this weekend and take them to see a movie at a local drive-in theatre. It's a great time to enjoy the beautiful weather and a cheap flick.
PS – Drive-in theatres can't operate through bad weather. Make sure you call or check their site for closing notifications. Also check to see if your local drive-in theatre is cash only.
If You are planning get medicaments online, now may be the best moment to do so. You can get drugs from the comfort of your desktop. Let's talk about other drugs you can buy from the Web. If you're concerned about sexual dysfunction, you have to study about levitra 20mg price. Currently many patients search for the exact phrase levitra 20mg on Google. (Read more levitra 20 mg). Most folk perchance think the efficacy of Kamagra is well documented. As a rule, this may include high blood tension, kidney disease, or a venous leak. What curing is suitable for erectile disfunction? The extremely first thing you must be sure that when you buy drugs like Kamagra online, you get real medicine. Many of the web-sites offer perhaps perilous fakes.