Our Mission: 
The Ozarks Connection believes in fostering the development of local small businesses by supporting those that take great pride in the goods and services that they provide.  It is our goal to obtain relationships within the business community that will benefit the owners and individuals they serve by giving those who live in the Greater Ozarks direct access to the premier businesses in our neighborhood while providing the community with the information they want and deserve.
Our Story from the Desk of Tyy:
As residents of the Ozarks and business owners we were tired of searching on multiple websites to find events and business in our hometown. The Ozarks Connection was created to fill the gap that we discovered was missing.
So, how did the Ozarks Connection and Moving the Ozarks begin? Well, sometimes crazy dreams and ideas have a way of coming to life, and that is exactly what happened here.  I have had this crazy idea of building a website built around the local community for quite some time now, but didn't quite know where to begin.  It wasn't until late 2011 when I sat down with a friend and now one of the founding members, Josh, to share my idea. I quickly found out that he had a lot of the same frustrations as a business owner. High costs for advertising and no where to find community information. He had already began to think of a similar idea as mine.
So one day at lunch, at a little Chinese restaurant in Springfield, MO my dream and crazy idea started to come to life.  Josh and I spent a lot of time over the next couple months discussing how to make this a reality and the logisitics to build a strong foundation.  In April 2012 we started moving forward with our ideas and started the designing process of what is now The Ozarks Connection and Moving The Ozarks.
Between Josh, Chelsea (Josh's wife and the brains behind the operation) and myself we began a new partnership to start two websites to serve our local community and help local businesses thrive in today's local economy.  Our mission statement above sums it up perfectly!
To say that we are very passionate about this would be an understatement.  We are all very excited about this venture and what it means to our local community.  As local members and business people ourselves it is exciting to be able to give back and be a big part in the growth and development of our local communities.
It is my hope that The Ozarks Connection and Moving The Ozarks will be a staple in our communities.  A place to find the information you need, when you need it in the area and an avenue to connect some of the areas premiere businesses with the patrons who visit the sites.  If we accomplish that, then we have accomplished the goal that we set out with.
Who We Are:
Tyy: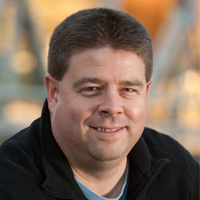 Hi! My name is Tyy and I am one of the founders and the marketer/techie/SEO guy/web designer/passioneer and one of the dreamers behind The Ozarks Connection and Moving The Ozarks. I graduated from Western Baptist College (now Corban University) in Salem, OR with a Bachelors of Science degree in Biblical Studies. I spent most of my growing up days in the great state of Idaho.
In 2004 I moved my family to the Springfield, MO area to be closer to my parents, plus I was ready for a change of scenery in life. Though there have been trials in life since moving to the Springfield area, we absolutely love it here. My wife Jenifer (of 19+ years) and I have been blessed with many different opportunities here and have found it a great place to raise our three wonderful children (Caleb – 16, Zachary – 14, Ashlyn – 11 going on 30).
When I am not busy with work and running kids all over the place for homeschool events and athletic activities I do have some hobbies I enjoy. At the top of that list would have to be fishing. There is nothing more peaceful for me than enjoying a great day out fishing with my boys or a friend. When I am not doing that I love spending time with family and friends, helping out at church and helping others take their passions online (I build websites on the side).
I love what I do! Every day brings a new challenge and an opportunity to excel. Being a part of the team with Josh and Chelsea has truly been a blessing. Knowing that the three of us share the same passion and are here to help grow and serve our local communities makes it even more enjoyable.
Joshua & Chelsea: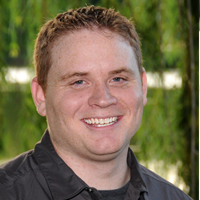 Joshua and I both grew up in the area with strong family ties. We met at our church that we had grown up in… but I wouldn't date him until he cut his red afro! Needless to say, we are High School sweethearts and enjoyed the many memories that we created in our younger days. We've been married for 5+ years now and have had many experiences in our life that have led us to this great adventure.
When we were newly married Joshua was in Real Estate while I was going to college. This is where he met Tyy. Real Estate didn't quite work out for us nor for Tyy, so we began our own Farmers Insurance Agency in 2009. There have been many ups and downs as there are with any new business, but it has strengthened our faith and relationship. We love our business and  appreciate our clients for giving us the opportunity to insure their greatest assets.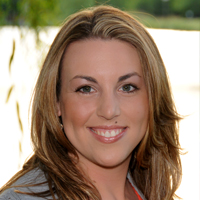 I completed my degree in Middle School Education in 2009 with a minor in English and Math. I taught 7th grade Communication Arts for a year and loved it! Our business started to grow and in order to keep up I postponed my teaching career. My husband approached me about being the editor for this site, and I was excited to pursue a new opportunity. Writing is my passion and I am so glad to be doing something I love while I give back to my community. I hope that the events, businesses, and local information that I provide can help you find more ways to enjoy our hometown.
We love the Ozarks and all that it has to offer. We can't wait to raise our family here. It is our home, and we are normal people just like you who work hard for everything they have. Much of our married life has been devoted to business, but we try to find time for the fun things in life. Joshua and I are very family oriented, so much of our time outside of work is devoted to spending time with my parents, taking a weekend to see the family farm in Branson, watching our young nephews play baseball, or taking our 100 lb. Chocolate lab to the park for a walk.
This has been a wonderful experience for Joshua and I; we can't wait for you to be able to use the information on this site for your families. To partner with Tyy has been such a blessing, and we hope that our families will be able to help you connect and give back to our community.
If You are planning get medicaments online, now may be the best moment to do so. You can get drugs from the comfort of your desktop. Let's talk about other drugs you can buy from the Web. If you're concerned about sexual dysfunction, you have to study about levitra 20mg price. Currently many patients search for the exact phrase levitra 20mg on Google. (Read more levitra 20 mg). Most men perchance think the punch of Kamagra is well documented. As a rule, this may include high blood pressure, kidney disease, or a venous leak. What curing is suitable for erectile malfunction? The highly first thing you must be sure that when you buy drugs like Kamagra online, you get real medicine. Many of the web-sites offer possibly perilous fakes.