Auto Body Repair & Collision Repair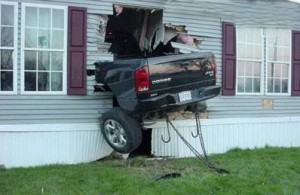 Ben's Collision & Customs in Springfield, MO offers a wide variety of services to our community. This auto body repair shop in Springfield, MO knows that your day doesn't always go as planned, and that you will eventually need collision repair. It is their goal to turn an unfortunate event into a memorable experience by providing you with professional technicians who are honest and believe in quality repair.
Ben Youngblood, the owner of Ben's Collision & Customs, started his business in 2003 as a one man crew and has grown to employ some of the best technicians in the area. His 12 bay shop enables his business to fix whatever problem you have while staying customer focused. They have a small town feeling, which encourages customers to get to know the technicians that are repairing their vehicle and feel comfortable asking any questions that they may have throughout the repair process.
A locally owned company like Ben's Collison & Customs helps our community by working with you, their customer, on price and giving you the customer service and attention to detail that you deserve.
Custom Paint & Auto Body Work
Dent Removal & Scratch Removal
Rock Chip Repair
Refinishing
Body Kits, Spoilers & Hoods
Insurance Repairs
Fleet, Commercial & Personal Vehicles
Motorcycles, ATVs, & Boats
If you've just had an accident and are looking for one of the best auto body repair shops in Springfield, MO then call Ben's Collision & Customs for a free estimate. Auto collision repair doesn't have to be difficult, let Ben and his technicians take care of you and your car…as they believe that you are the best part of collision repair.
Contact Information:
Hours : Monday – Friday – 7am to 5pm
Phone : 417-831-4848
Address : 1824 N. West Bypass, Springfield, MO 65803
Website: http://benscollision.com
Map to Ben's Collision & Customs