Springfield, MO Real Estate | Springfield, MO Realtor
If you are looking for a knowledgeable, full service Realtor in the Springfield, MO area, then we highly recommend Justin Sturdefant with Greater Springfield Realtors.
Justin was born and raised in the Ozarks and knows the area very well.  He specializes in residential listings, but also has experience in commercial property and land.  He has worked with many of the local banks and lenders in the area and knows the real estate process from beginning to end.
It is his goal to make sure his clients are well educated on the process of buying and/or selling their home. He strives for excellence in all he does and makes it a priority to see that his clients are provided every tool they need to make the best decision possible in regards to their real estate needs.
He truly understands that buying a home is one of, if not the largest investment a person will make in their lifetime and can also be the most stressful.  Knowing this, Justin will do everything in his power to make sure your transaction is a smooth one and that you are well informed through the process.
So as you begin your journey through the real estate process, we highly recommend, as one of our premiere businesses, that you give Justin Sturdefant a call to help you travel down this road of buying and/or selling your home.
For all your Springfield, MO real estate needs Justin Sturdefant is here to help.  Contact him today to get started!  You will be glad you did.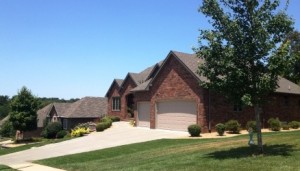 Contact Information
Justin Sturdefant
Greater Springfield Realtors
2847 S. Ingram Mill, Suite 103
Springfield, MO 65804
(417) 234-2834
Map to Office
Services Offered
    Residential Real Estate
    Land
    Commercial
Areas Served
    Nixa, MO
    Ozark, MO
    Rogersville, MO
    Willard, MO
    Surrounding Communities