Bistro Restaurant Serving Peruvian, Italian and American Cuisine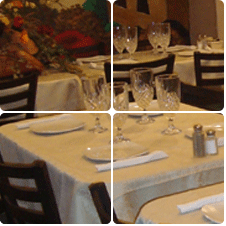 You may have heard of Cravin' Pizza in Springfield, MO, but did you realize that there is a bistro in the back that serves some of the best authentic Peruvian, Italian and American cuisine in the area? It may be Springfield's best kept secret!
Paternoster's Bistro is one of the best restaurants in Springfield, MO. When you walk in the door you could be fooled by the quaint pizza joint. Follow the hallway to the back and it transforms into an elegant yet unpretentious atmosphere that is perfect for a romantic date or professional business dinner for clients. They even provide live entertainment with piano music on the weekends and acoustic guitar throughout the week.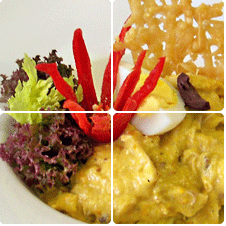 So, how did this unique and cozy bistro come to reside in Springfield, MO? The owner, James, and his wife were on a trip in Europe and found themselves dining in a small cafe in Switzerland. As they were eating they noticed guests were arriving in dressy attire and being escorted to the back. They then asked what they were missing out on… in result there was a classy bistro in the back that served fine wine and cuisine resulting in an amazing culinary experience. James and his wife then decided to recreate the restaurant in Springfield, MO.
They offer:
Fantastic thin crust pizzas
Big, Big salads served with house salad dressings
Authentic Italian food, make sure you try the lasagna!
Authentic Peruvian food made by a Peruvian chef from the Amazon jungle
American cuisine that will please the picky eater
Want something quick, order a pizza from Cravin' Pizza
We hope that you will put Paternoster's Bistro on your restaurants in Springfield, MO list to try. You won't be disappointed with this upscale and friendly restaurant with generous portions and cozy atmosphere.
Want to see Paternoster's Bistro menus?
Contact information:
Paternoster's Bistro
3641 East Sunshine St.,
Springfield, MO 65804
Phone:  (417) 890-8255
Website: http://www.paternostersbistro.com/
Like Us On Facebook
Map to Paternoster's Bistro