The Resource Center in Kimberling City, MO offers comprehensive insurance planning as an Independent Agency. Whether you are looking to buy a home on the lake, plan for retirement, or need insurance to protect your new boat, they can help. Why spend countless hours shopping for insurance at each of the nation's leading insurance companies when they can do that for you, saving you time and money!
Since opening in 2001, The Resource Center has made it their goal to offer insurance in Kimberling City, MO with a personal touch by building relationships with their clients to ensure each product meets their customers needs and budget. They even offer monthly education workshops to inform the community on important topics such as, Medicaid and probate.
The company name says it all… they are a 'Resource' to their customers by providing "Simple Solutions in a Complex World."
Next time you are shopping for auto insurance, need Medicare Planning in Kimberling City, MO, or have questions about IRA rollovers, please contact The Resource Center. You will receive unparalleled customer service with a full range of insurance and financial products to protect you and your family.
Contact Information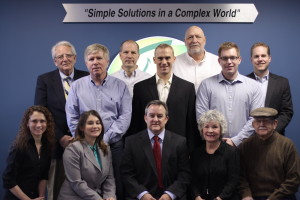 The Resource Center
2 Kissee Ave. #B
P.O. Box 1315
Kimberling City, MO 65868
(417) 739-1243
Website: http://www.resourcecenterinc.com
Like Us on Facebook!
Map to the Office:
Insurance Offered:
Boat Insurance
Motorcycle Insurance
Life Insurance
Retirement Planning
IRA Rollover
Medicare Planning
Will/Trust Planning
The top insurance companies they do business with are: Travelers, Safeco, The Hartford AARP Program, Progressive, American Equity and Security Benefits.