The annual Blue and Gold Tournament in Springfield, MO returns right after Christmas. JQH Arena will be filled with fans as local teams compete for the title. Don't forget about the ladies…they will be competing at the Pink and White Tournament just a few miles away at the O'Reilly Event Center.
Blue & Gold Tournament
Details:
December
26th-30th
Location: JQH Arena and Hammons
Student Center
Check out the Blue &
Gold Tournament Brackets below for game times.
Tickets for the  Blue and Gold Tournament are available  until Dec. 26, the first day of the tournament. Tickets are available at the JQH Arena box office. Adult passes are $30, and student passes are $20. Both passes are good for all games in the Blue and Gold Tournament.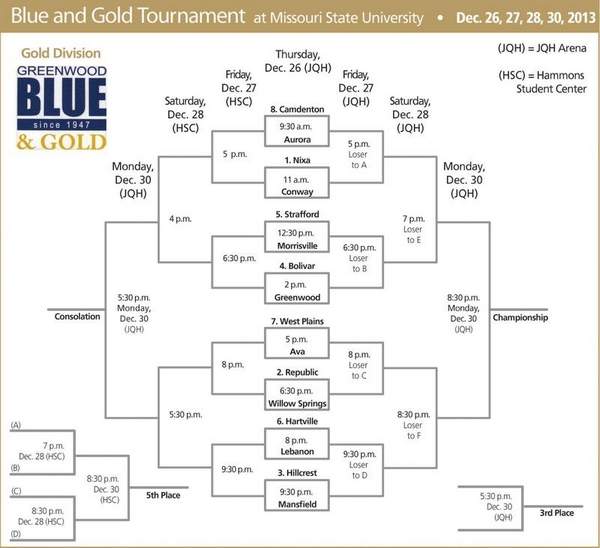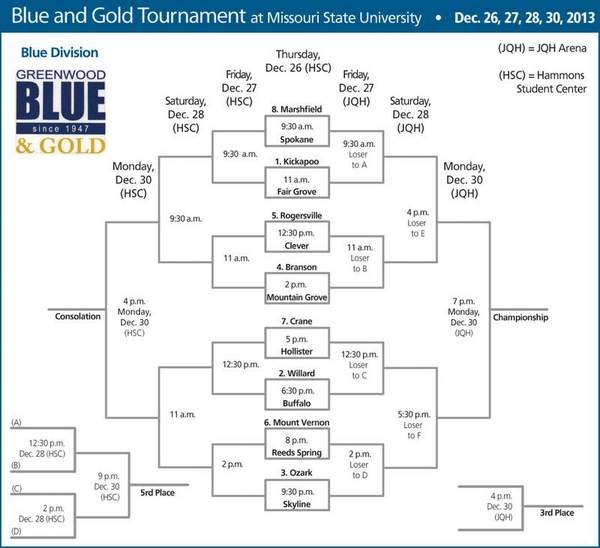 Nixa and Kickapoo were recently awarded top seeds in the Blue and Gold Tournament. Grab your tickets and head to the Blue and Gold Tournament in Springfield, MO to see if Nixa can win the title for the fourth year in a row in the Gold Division.
If You are planning get medicaments online, now may be the best moment to do so. You can get drugs from the comfort of your desktop. Let's talk about other drugs you can buy from the Web. If you're concerned about sexual disfunction, you have to study about levitra 20mg price. Currently many patients search for the exact phrase levitra 20mg on Google. (Read more levitra 20 mg). Most folk perchance think the efficacy of Kamagra is well documented. As a rule, this may turn on high blood pressure, kidney disease, or a venous leak. What medication is suitable for erectile malfunction? The extremely first thing you must be sure that when you buy drugs like Kamagra online, you get real medicine. Many of the web-sites offer perhaps perilous fakes.