A perky, Californian blonde that loves pink is coming to stage at Springfield Little Theatre… and she's bringing her little Chihuahua with her. This story follows, Elle Woods, through her triumphs and trials as she follows her ex-boyfriend to Harvard Law School. If you loved the movie, then you are sure to love this quirky, fun, and flirtatious musical.
Grab your tickets and head to the historic Springfield Little Theatre to see Elle discover that being true to yourself is an important part of life whether you are in or out of the courtroom.
Audience: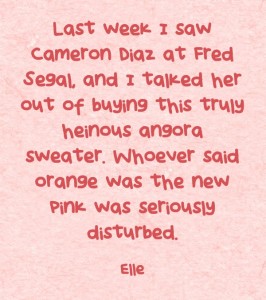 Legally Blonde The Musical is rated PG
Ticket Prices:
$28.00 Adult
$25.00 Senior (62+)/Student/Military
$15.00 Children (ages 14 and under)
Show Times:
Thursday at 7:30pm (June 13 & 20)
Friday at 7:30pm (June 7, 14, 21)
Saturday at 7:30pm (June 8, 15 & 22)
Sunday at 2:30pm (June 9, 16 & 23)
Maybe corny comedy and the color pink doesn't suit you… go to the Gillioz Theatre and enjoy an evening with Andy McKee, an incredible acoustic guitarist.
There are plenty of things to do in Springfield, MO this summer, so make sure you check out our event calendar to plan your next family fun activity.
Love Legally Blonde the Musical? Tell us why we should head to Springfield Little Theatre to see Elle triumph on stage, just fill out the form below.
If You are planning get medicaments online, now may be the best moment to do so. You can get drugs from the comfort of your desktop. Let's talk about other drugs you can buy from the Web. If you're concerned about sexual dysfunction, you have to study about levitra 20mg price. Currently many patients search for the exact phrase levitra 20mg on Google. (Read more levitra 20 mg). Most people perchance think the potency of Kamagra is well documented. As a rule, this may turn on high blood pressure, kidney disease, or a venous leak. What medication is suitable for erectile disfunction? The so first thing you must be sure that when you buy drugs like Kamagra online, you get real medicine. Many of the web-sites offer perhaps perilous fakes.