Construction has begun on this year's St. Jude Dream Home in Springfield, MO. This 3,000 square foot home valued at $375,000 features 3 bedrooms and 2.5 baths could be yours. Get your $100 ticket for your  chance to make this your dream home. This is a great opportunity to help St. Jude  save the lives of children in the Ozarks.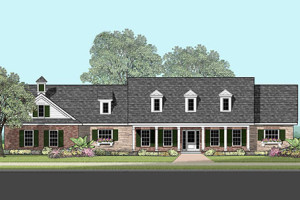 To purchase a ticket call (800) 870-2980. Tickets are also available at Hy-Vee in Springfield, MO (1720 West Battlefield Road).
If you would like to see the home stop by for a tour on the weekend from May 24th-June 22nd. While you are there make sure you register for a $10,000 shopping spree at Hometown Furniture. The winner will be drawn on Sunday, June 29, 2014, on KSPR. If you don't win the house, there are other great prizes for those who enter.
Open House Hours:
Saturdays: 9 a.m. – 5 p.m.
Sundays: noon – 5 p.m.
Address: Bristol Park, 3962 E Brookdale Terrace
Springfield, MO 65802
If You are planning get medicaments online, now may be the best moment to do so. You can get drugs from the comfort of your desktop. Let's talk about other drugs you can buy from the Web. If you're concerned about sexual dysfunction, you have to study about levitra 20mg price. Currently many patients search for the exact phrase levitra 20mg on Google. (Read more levitra 20 mg). Most people perchance think the punch of Kamagra is well documented. As a rule, this may turn on high blood tension, kidney disease, or a venous leak. What medication is suitable for erectile dysfunction? The very much first thing you must be sure that when you buy drugs like Kamagra online, you get real medicine. Many of the web-sites offer potentially perilous fakes.